Shopping Cart
Your Cart is Empty
There was an error with PayPal
Click here to try again
Thank you for your business!
You should be receiving an order confirmation from Paypal shortly.
Exit Shopping Cart
| | |
| --- | --- |
| Posted on January 5, 2013 at 5:46 PM | |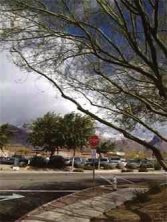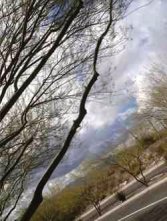 So what is lions tailing? It is an unrecognized pruning practice by the ISA and ANSI Pruning Standards. It is widely done in Tucson by uneducated Arborist and is as dangerous as topping to the health of the tree. 
Basically as shown in the picture, it is the removal of all lateral branches on a parent branch leaving only a cluster of leaves or shoots at the end of the parent branch. The end result is a dead branch. Photosynthesis and moisture drawn from soil to feed a branch is basically done by evaporation from the holes on a leaf and the process creates suction and a demand for water on the other end. (root) If you lion's tale a branch you are putting a lot of stress on a few leaves to draw the water all the way down that long branch to complete the process. It becomes impossible and the tree will kill of the branch. The lateral branches are stagers that work in unison with the parent branch to draw moisture to that point making it easier to pull the moisture the rest of the way.
If we check back on this tree in a year the shown branch will be dead and the tree will have waisted vital nutrition and energy trying to feed the damaged lower branch.
Read our other blog on tree topping to help understand and we have multiple blogs on tree morphosis that will help you understand the needs of a tree.
Arizona lack's licensing for Tree Maintenance and even for Landscapers (who are not Arborists) there is no trade test requiring one to retain knowledge of tree's and proper care. It is a missing area in the Statutes of Arizona and overlooked the the Registrar of Contractors. We hope to see the day that the problem is corrected and until then please be sure to hie an educated Arborist providing
Tree Service for Tucson
. As always we are here to help and hope that this article "Lions Tailing done by uneducated Arborist in Tucson, Arizona." was a helpful resource to you.
Categories: Filmstrip Pictures of Tree Removal by our Tree Service., Tree Removal Service Tucson., Tree Service tips for free
/