Shopping Cart
Your Cart is Empty
There was an error with PayPal
Click here to try again
Thank you for your business!
You should be receiving an order confirmation from Paypal shortly.
Exit Shopping Cart
| | |
| --- | --- |
| Posted on May 14, 2018 at 8:15 AM | |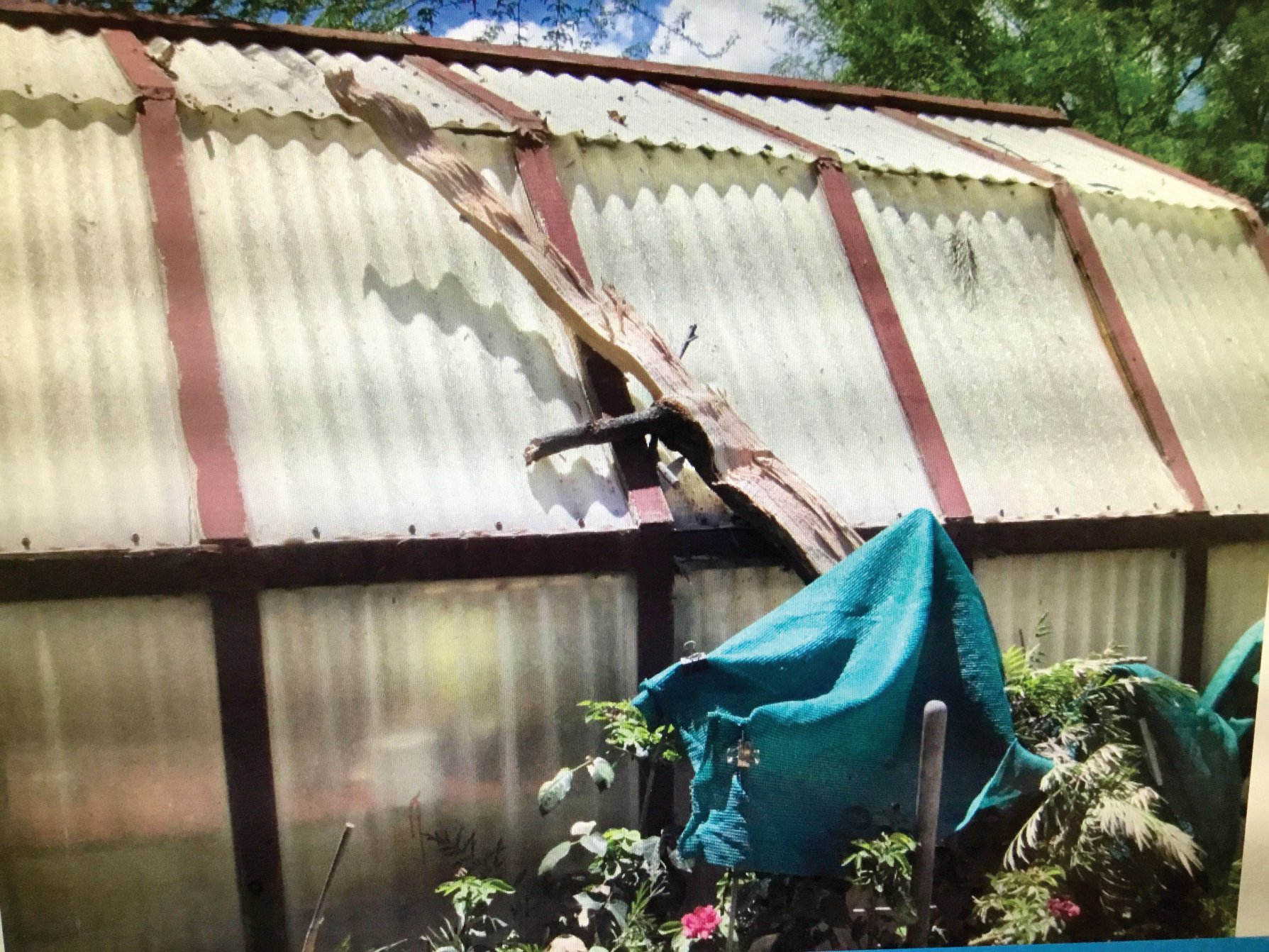 Doing Tree Service in Tucson during the monsoon season is often an adventure. I have been out on 2 story roofs after a lightning strike broke a palm in half and have seen more strange weather events doing Tree Service than I ever expected. Nothing tops what I saw back in 2010.
Getting a call about a lightning struck tree is not uncommon, so when I heard that a tree had blown up I figured it was like all the others that I had seen. Before I arrived channel 13 had been out to do a news story, this should have tipped me off that something crazy had happened. What I saw when I arrived was unlike anything I had ever seen and still have yet to see.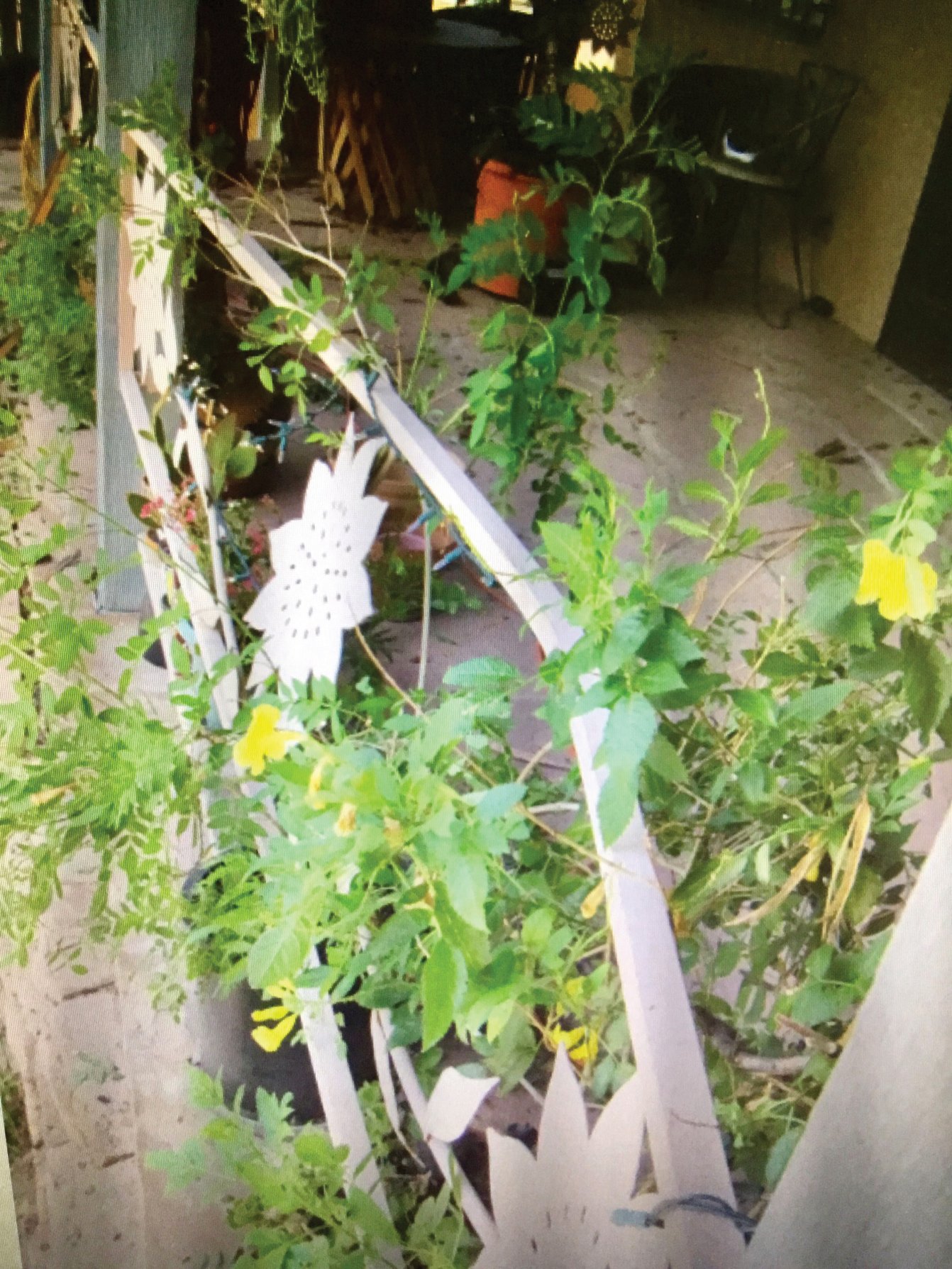 Talking with the tree owner they told me how it sounded like a bomb went off in their back yard with shrapnel going everywhere. I looked around and saw the normal debris from a lightning strike but then as I inspected, I found that the tree had been launched in 3 to 10 foot pieces all over damaging everything. This bent handrail is not from the tree falling on it but from a 4 foot shrapnel log flying like it was shot out of a cannon. After bending this railing it went on to smash into the house putting a small hole in it. What kind of force was this? It was the most spectacular lightning strike I have ever seen. (and I have seen palm tree's broke in half)
We went about our business of cutting up, but mostly carrying out the exploded tree. It was more like litter removal as it was all in pieces.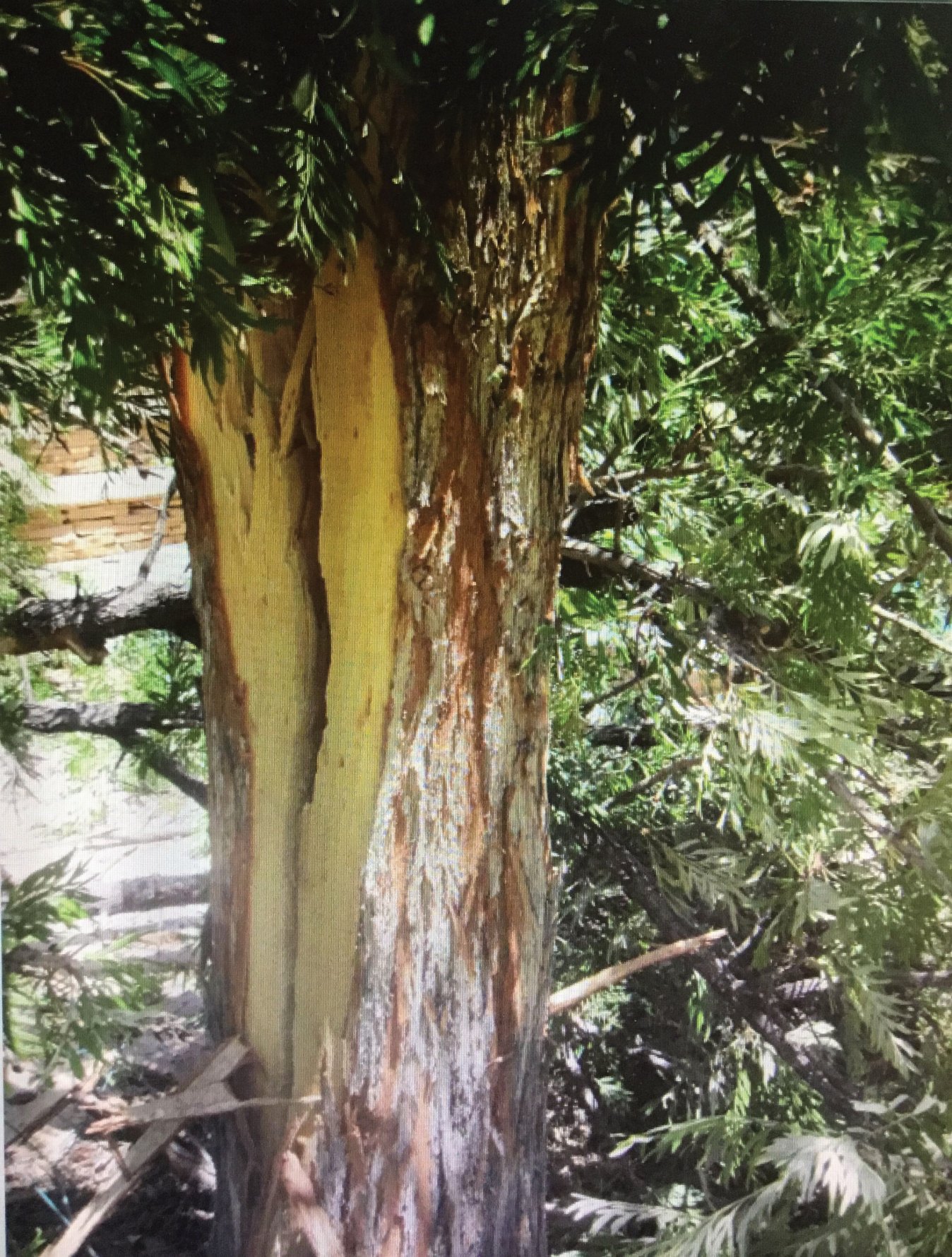 This picture beside shows all that was left of the tree standing. A few foot trunk of what had been a nearly 25 foot tree. Finishing up Removing the Tree, the Tree owner took me to the wall to show me the grand finale, as I looked out into the desert, nearly 100 feet or more away, they showed me a nearly 3 foot piece that lay in the desert. Truly there was a bomb in the desert on this day! Over the years that tree owner has become a close friend and going back I think of that tree from time to time, how it was exploded by a bomb called lightning. So the next time monsoon rolls around and you wonder "is my tree going to fall on my house?" Maybe the more appropriate question would be "is a bomb going to explode my tree?"

Hope you enjoyed this story from the Tree Cutting Crypt!




Categories: Filmstrip Pictures of Tree Removal by our Tree Service., Tree Removal Service Tucson., Tree Service tips for free

0

/