Shopping Cart
Your Cart is Empty
There was an error with PayPal
Click here to try again
Thank you for your business!
You should be receiving an order confirmation from Paypal shortly.
Exit Shopping Cart
| | |
| --- | --- |
| Posted on February 23, 2015 at 2:17 PM | |
Pine Bark beetle ravishes Tucson Arizona. What can you do?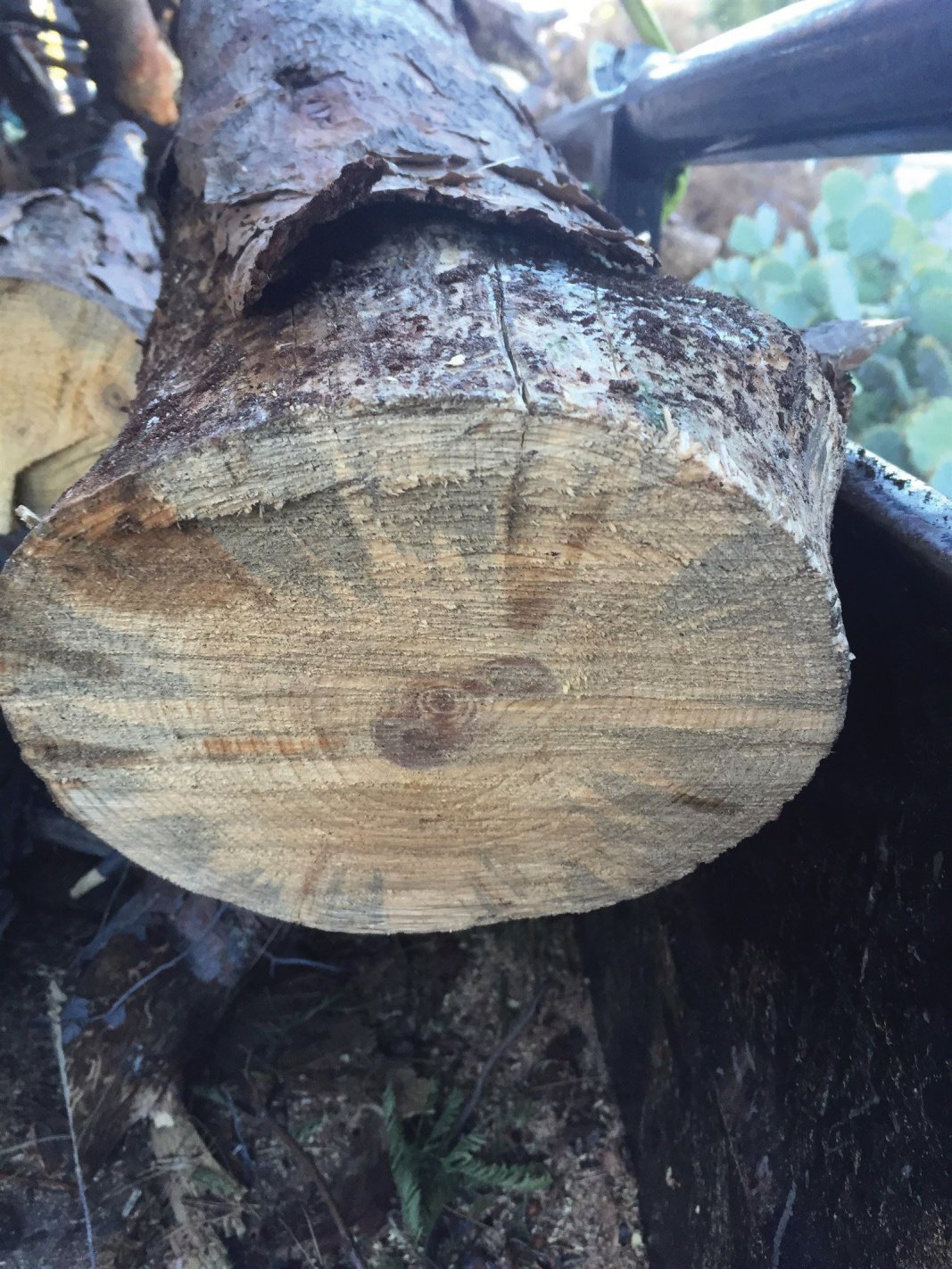 Years ago while cutting through a dead pine I cut through a cluster of live larvae. I took a picture which you can see on one of my other blogs. At that time more "educated arborist's" with the U of A scoffed and said "there is no pine beetles in Tucson, it's another illness killing the pines" I smiled, insulted and went on about my business. 
Many years later now everyone is scrambling trying to save their tree. Dead pines everywhere and the beetle to blame. In 3 months tree's go from live to dead and we are cutting down a record rate of dead pines almost akin to the other tree damage seen from the freeze in 2010/2011. I estimate the economic impact will be greater than the freeze of 2010/2011.
What can you do to save your Pine tree?
First and foremost Water. The beetle is more likely to go to dehydrated Pine tree's as the healthy wet ones cause a problem with sap filling the holes. This is not a guarantee, but your odds are much better. If you ask, "how do I water it" please read some of our other blogs on watering and tree health. I have witnessed watering the drip line and using some of the other local Arborist's advice will leave your tree dead. After establishing a watering schedule that is suitable you may want to find your way to the hardware store and search for a Bayer product in a blue jug. Use the liquid 2 in 1 insecticide and feed. Using the granules leaves insecticide above ground that can be harmful to pets/animals. Follow the directions and plan on doing it 2x over the first month then yearly after that. It is a practice that dedicated Mesquite Tree owners do continually to keep borer's out of their mesquites. 
If you feel that the maintenance is more than you have time for we would be happy to help you with this service and get your tree's in good health. See the many ways that our Tucson Tree Service contributes in every way possible by reading more of our blogs. Thanks for tuning in!
Categories: Tree Removal Service Tucson., Tree Service tips for free
/