Shopping Cart
Your Cart is Empty
There was an error with PayPal
Click here to try again
Thank you for your business!
You should be receiving an order confirmation from Paypal shortly.
Exit Shopping Cart
| | |
| --- | --- |
| Posted on March 31, 2018 at 9:14 AM | |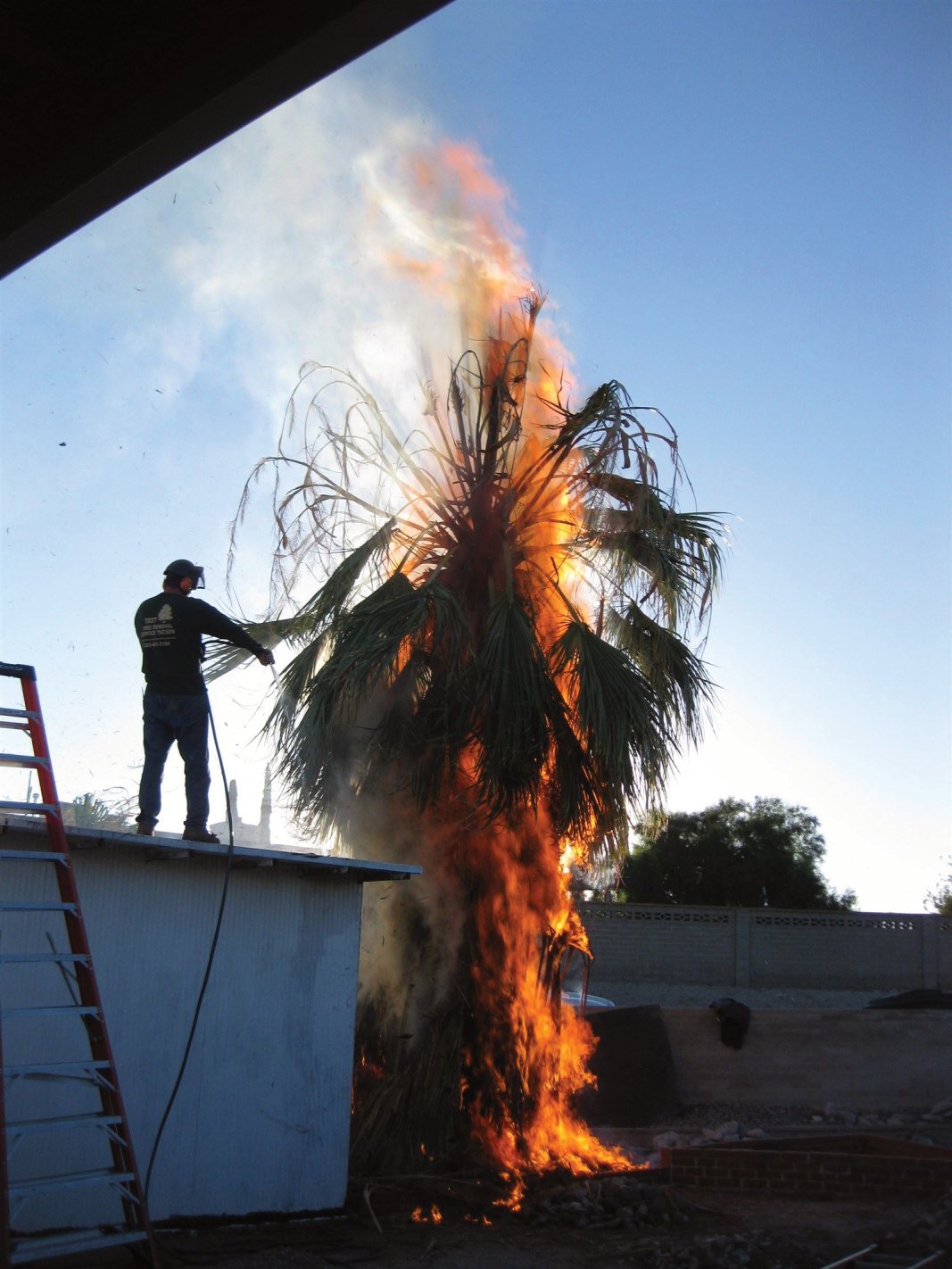 For years we have written blogs trying to help our community with free advice. I wanted to start a new blog called Tales from the Tree Cutting Crypt. It is a chance to share some of our crazy experiences that make us the best Tree Company in Tucson, giving us the depth of knowledge to be prepared for anything, because we have seen everything.
Firefighting is not on my list of things to do when I go to a job but I have found that I am ready for it if the need arises. Years ago we had our Crane out to remove this palm tree on a summer morning in Tucson. I should have known something was out of place when half the fronds from the dead skirt had been place in the alley. Anyhow, I got my straps set, hooked the tree to the crane and started to cut. About 3/4 of the way through I had to stop to reposition and left the saw (turned off) in the cut. The crane had the palm hoisted so I was not worried about it going anywhere. I talked to my crane guy about the change and went back to start cutting. Starting my saw I heard the crane horn blow and groundsmen hollering at me, I went to see what was wrong. Fire was shooting out of the top of the palm skirt. We scrambled like crazy to get hoses, and contain what turned into a 35 foot blaze. We were able to keep it under control until the fire department arrived and later safely removed on burnt, black palm tree.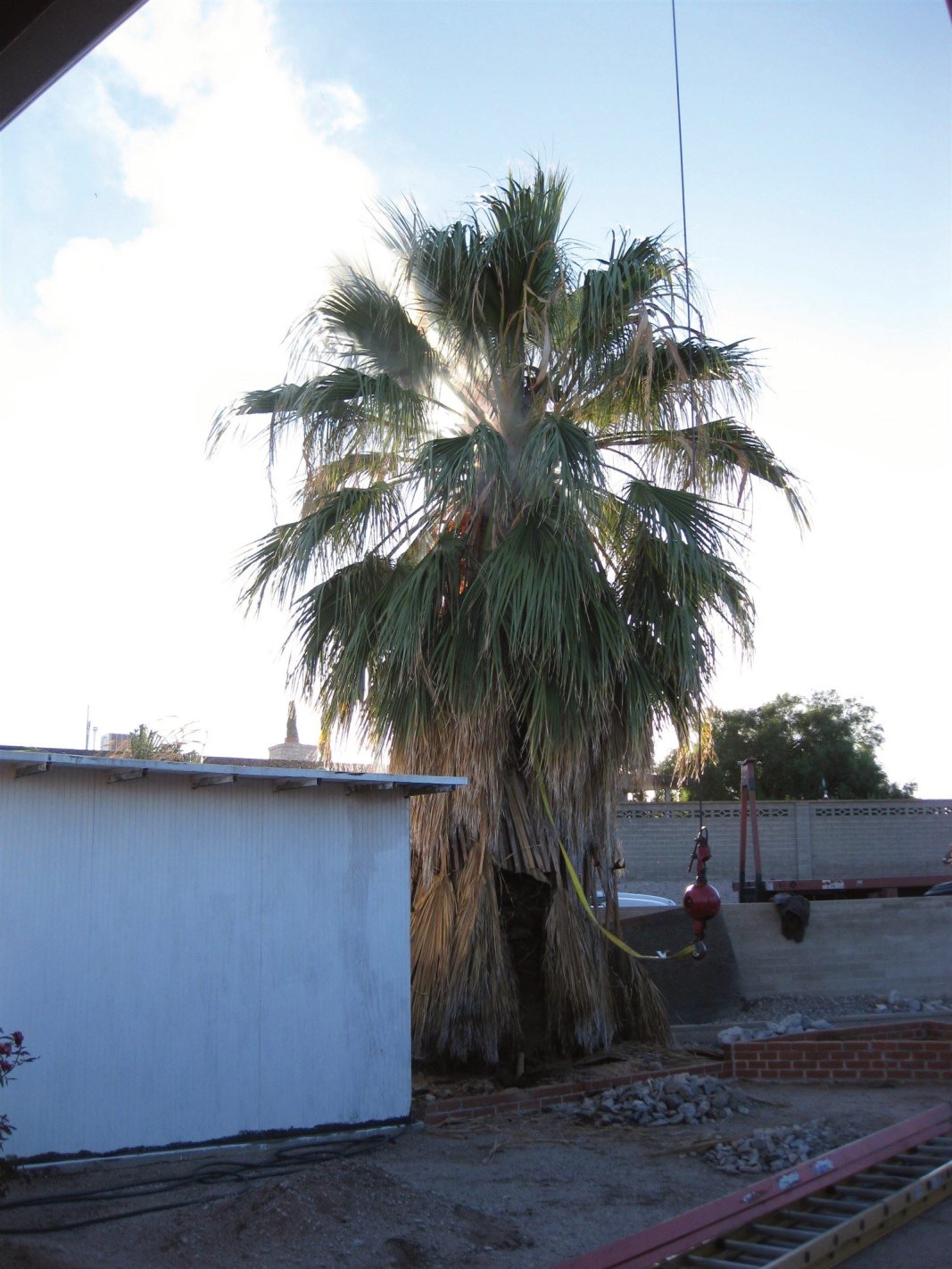 It turns out the customer had been trying to fight of a wasp nest before we came out. Whatever he sprayed on it turned into an accelerant that went up quick from the spark of my muffler on the saw. In addition, trying to get to the wasp's nest he thinned the skirt aerating it which caused it to go up in flames quick. I am glad we reacted quickly and we are thankful that no one was hurt. One thing you can be sure of, we will be ready for whatever unexpected event arises!
Before Cutting...
....After Fire
Categories: Filmstrip Pictures of Tree Removal by our Tree Service., Tree Removal Service Tucson., Tree Service tips for free
/