Shopping Cart
Your Cart is Empty
There was an error with PayPal
Click here to try again
Thank you for your business!
You should be receiving an order confirmation from Paypal shortly.
Exit Shopping Cart
| | |
| --- | --- |
| Posted on April 1, 2018 at 4:07 PM | |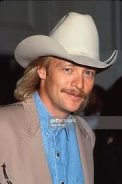 Years ago I had the joy of helping a family in need of
Tree Removal in Tucson Arizona.
Often as parents grow old I interact with the children helping to make sure that the property's
Tree Trimming
needs are taken care of. On this special occasion the daughter was helping get the place ready to sell after her mother was put in a retirement home. Our job detail was massive and I went over the night before to drop off an extra dumping trailer as the crane would arrive at 530 in the morning. After dropping off the trailer I was pulling out of the drive to see the neighbor come out of the house waiving a gun at me. I slowed down in the drive, wondering if something had happened and if I could help. To my surprise the mans anger was directed at me. "If your not sent here by Alan Jackson you have no business on this property!!!" the man yelled as he got closer to my truck. I tried to explain but he kept repeating the Alan Jackson permission requirement and I soon realized the man must be on drugs or in need of mental health assistance. In fear of what may happen I called 911 and sat in my truck as the guy would come in and out of the house yelling the same thing. Much to my surprise the sheriff swat team arrived (i had told them of a crazy man with a gun) and the proceeded to treat the situation very seriously like a standoff with floodlights, snipers and all. All I could do is hollar out my truck "don't shoot" Finally after all of us being face down in the dirt handcuffed the came to the conclusion it was a misunderstanding and no body was at fault. To say the least I expected the guy to go to jail for the night as it turns out he was pretty drunk. But I found out a little more that made me understand. It turns out that the old lady's son had took care of her for years and his name was Alan Johnson, not Jackson. After the mother was put in care, the son was no longer in charge but the daughter took over. So the gun wielding neighbor had good intentions, plus he came over the next day and apologized and hired me to remove one of his large tree's, which we did a few days later.
Being the top Tree Service in Tucson Arizona we have seen it all and we hope you enjoyed another chapter out of the book of our lives. Funny thing is, I have had some interaction with Alan Jackson having one of his Tour Bus drivers work for me for a spell, and for those of you who know Amanda, you've probably heard her stories of going back to Family Reunions in Brentwood and seeing him around town in the 90's. Anyhow, We will be ready should your job turn into a story here at Chris and Amanda's Tree Service in Tucson Arizona.
Categories: Filmstrip Pictures of Tree Removal by our Tree Service., Tree Removal Service Tucson., Tree Service tips for free
/